INNOVATION IN PERFORMANCE
High Quality Performance Upgrades that Deliver Results
Torqit Performance Exhausts maximise power, torque and fuel efficiency for both DPF and pre DPF vehicles.
Most importantly, a Torqit Performance Exhaust will help reduce exhaust gas temperatures (EGTs) and help your vehicle 'breathe' better. A quality exhaust system is a no-brainer for improving your 4WD's overall sound, performance and efficiency, and with a tough Torqit system you know it will last the distance.
Extreme strength and rust resistance with 304 gradestainless steel



A deep note and protection against high temperatures and cracking with 1.7mm–2mm thick stainless steel
Maximum exhaust flow and precise fitment with fully mandrel bent pipe
Extra durability and proof against leaking with heavy-duty bracketry and flanges welded inside and out
otal peace of mind with a ten year product warranty
Gain total control over your accelerator with a Torqit throttle controller. If your vehicle is slow off the mark or you've noticed a drop in throttle response from the extra weight of upgrades, a throttle controller will remove sluggish behaviour when accelerating, towing, overtaking, and heading offroad.
Choose between Torqit's hardwired Pedal Torq or Bluetooth Pedal Torq Plus, which you can wirelessly control via Torqit's Connect app or a key fob. The Pedal Torq and Pedal Torq Plus include a variety of modes and settings, covering everything from fuel savings and towing heavy loads to tackling low traction surfaces with ease. Both devices also have an anti-theft function, which immobilises your vehicle's accelerator for total peace of mind.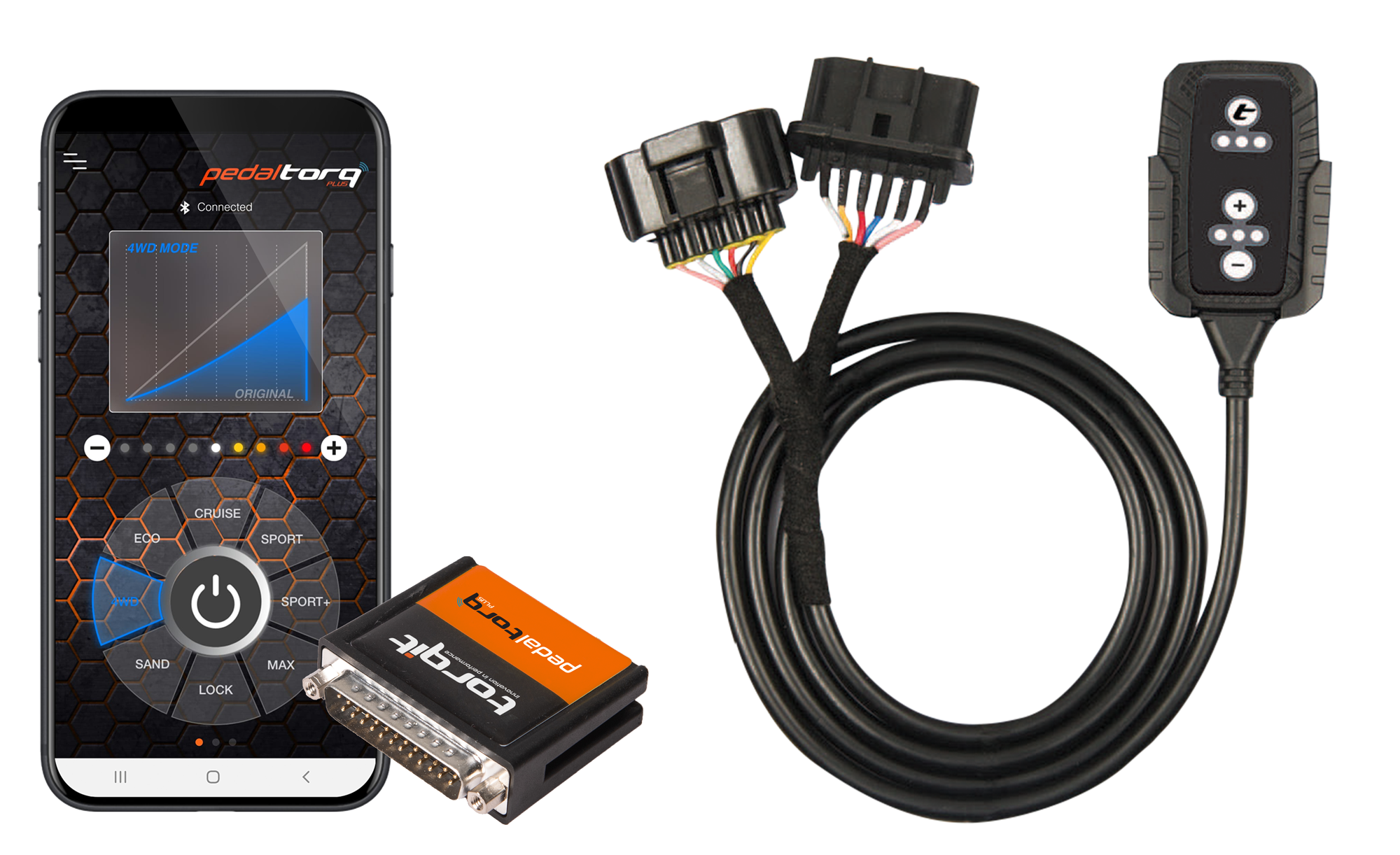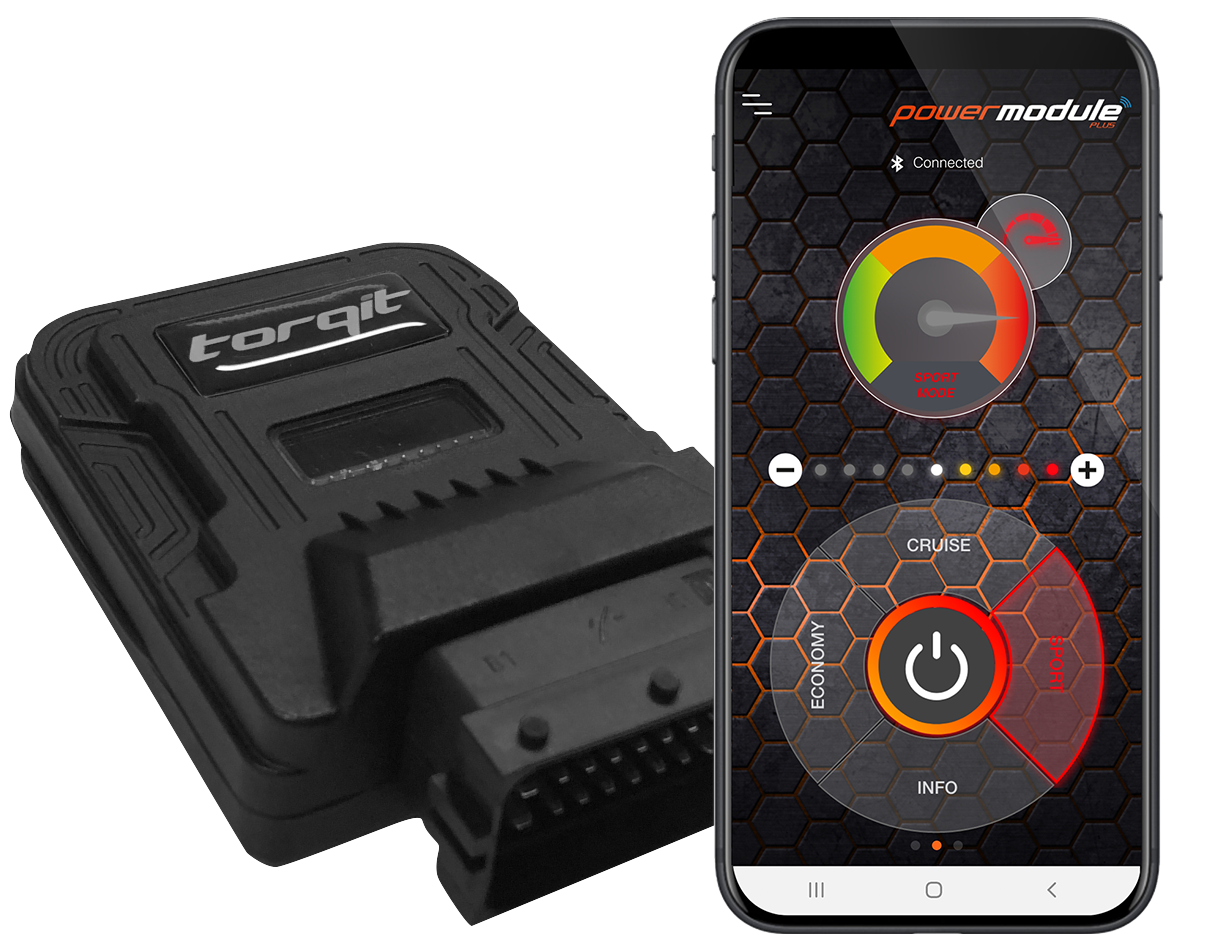 Ever been towing a heavy load and felt your vehicle was sluggish and losing power, or noticed a decline in performance from the added weight of aftermarket accessories? Increasing your vehicle's weight puts it under considerable stress and as a result, can reduce its fuel economy and overall performance.
Torqit's Power Module engine chip eliminates this sluggish behaviour by unlocking the power, torque, and fuel efficiency lost through the factory programming of the ECU. Perfect for when towing and under load, Torqit's Power Module gives you everything from fuel savings on a long haul trip to extra power when towing, overtaking and driving uphill.
ready for a real upgrade?
Learn more about what Torqits range of products can do for your vehicles performance.