Thorburns Rear Bar - 76 Series
Regular price
$2,950.00 AUD
Regular price
Sale price
$2,950.00 AUD
Unit price
per
1-2 WEEK LEAD TIME - Install/Pickup at Project Overlander only
Thorburn's Troopy Rear bar is one of the only rear bar systems to offer full rear quarter protection. Made from 3mm Mild steel, it is a strong and sturdy platform for carrying spare wheels and jerry cans.
Share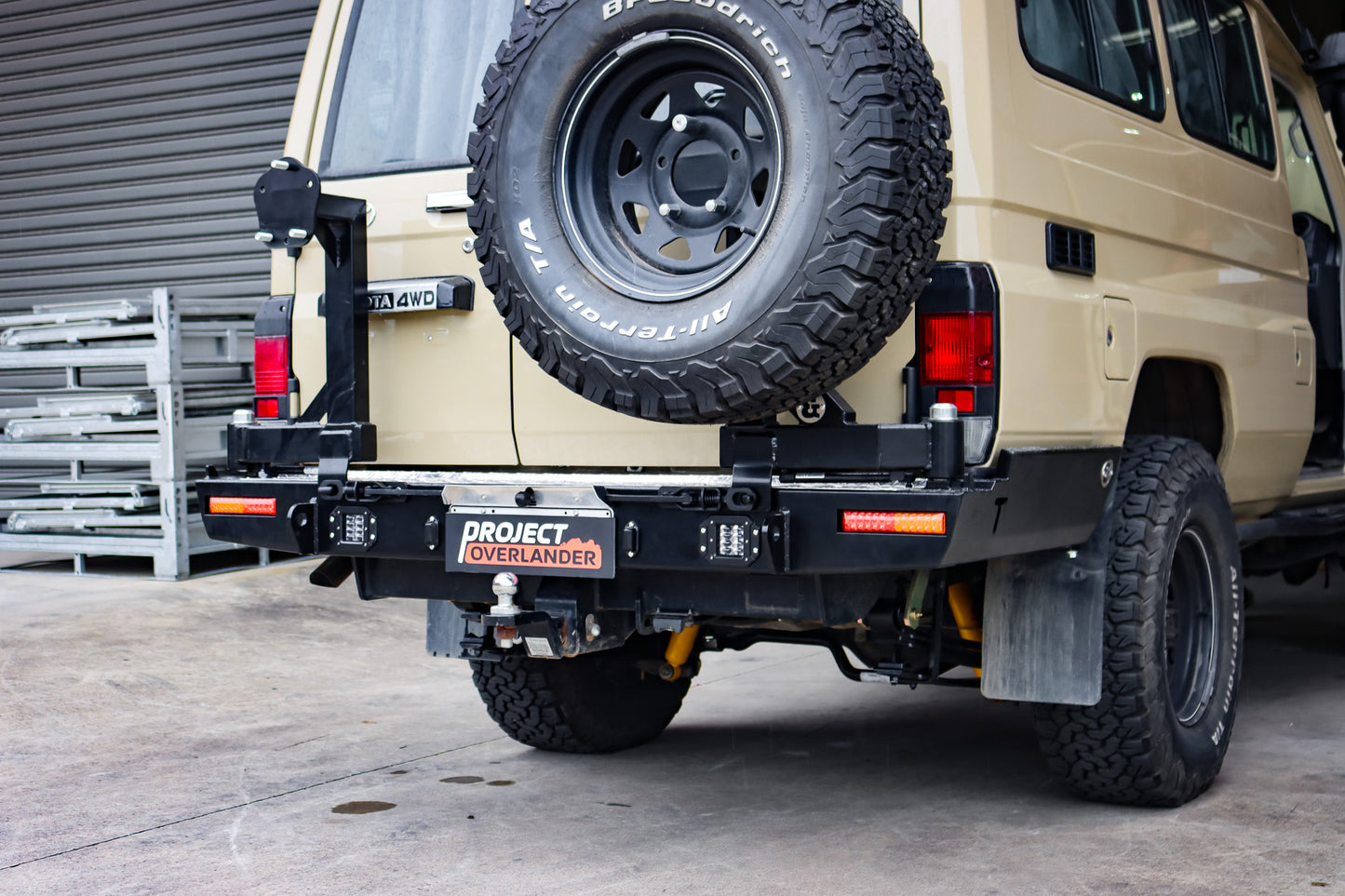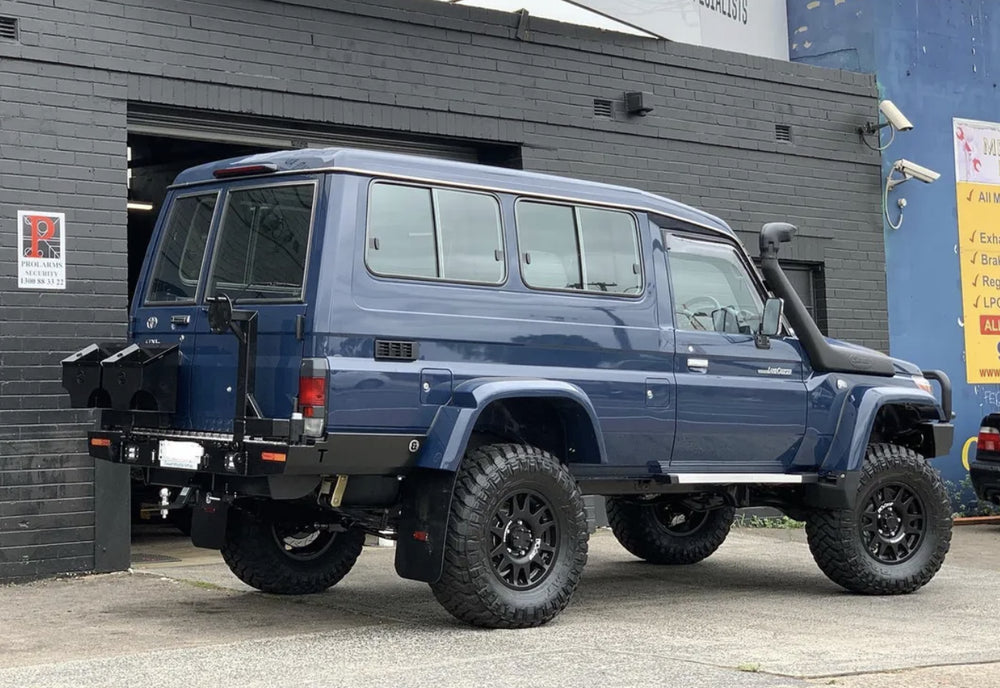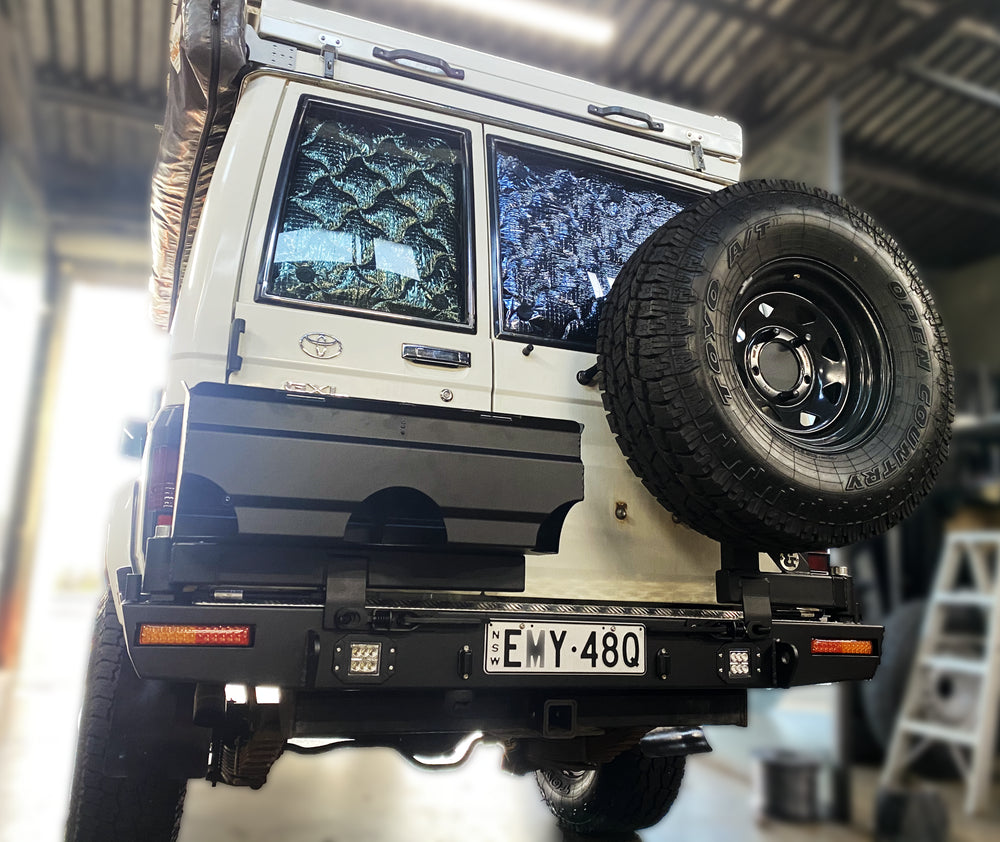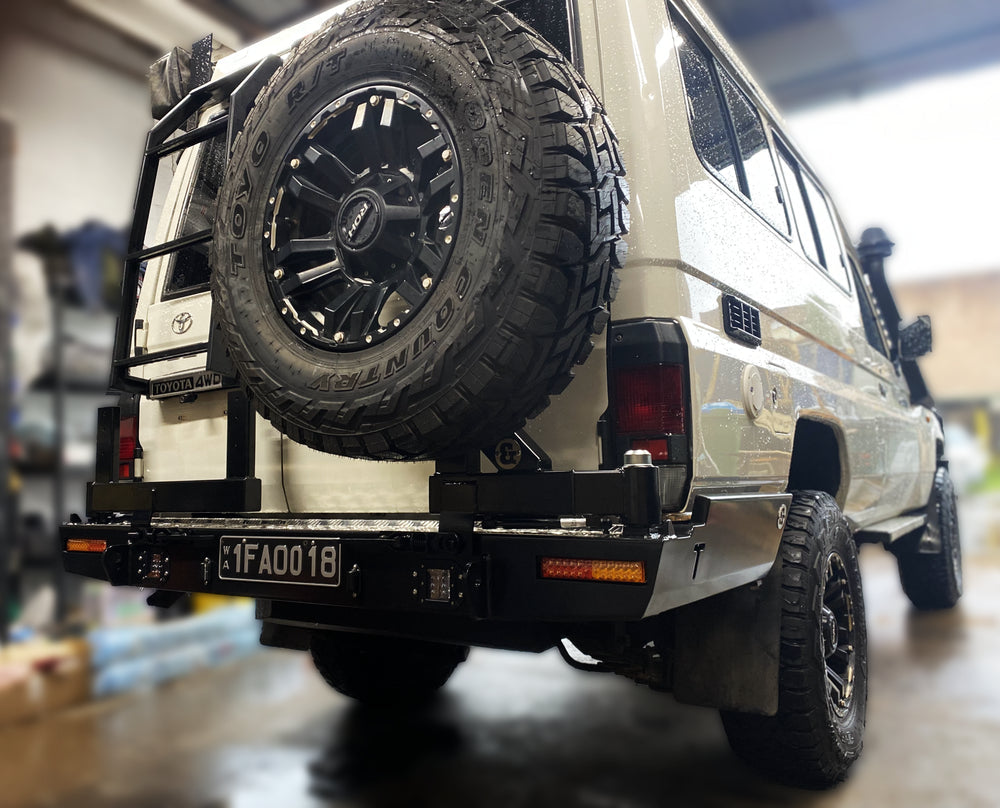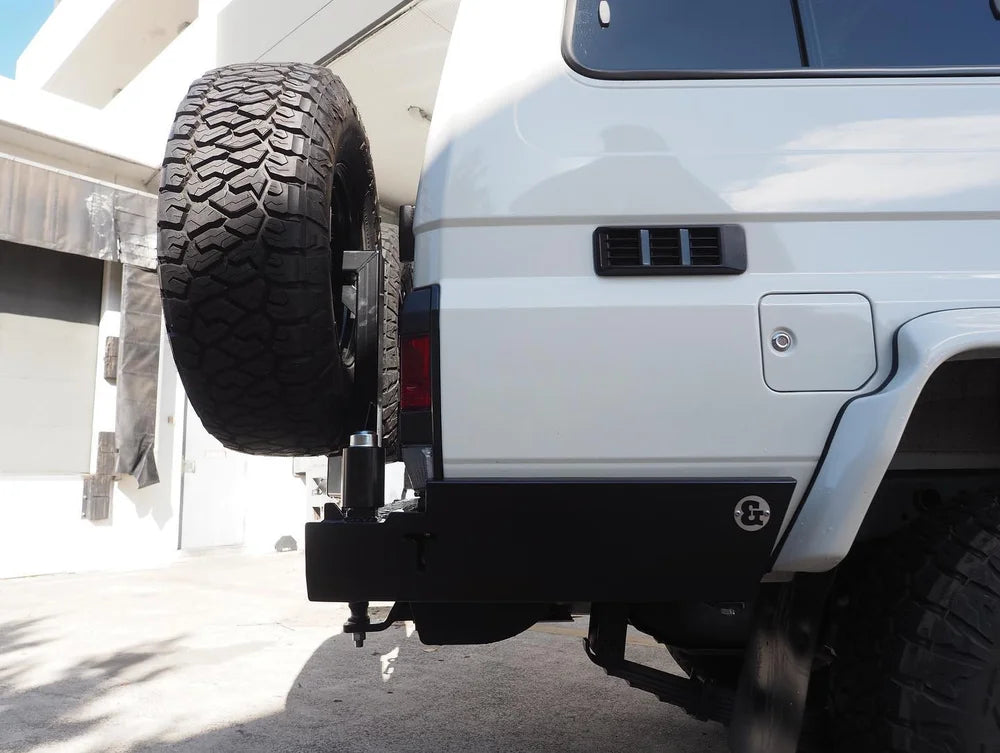 Full rear quarter protection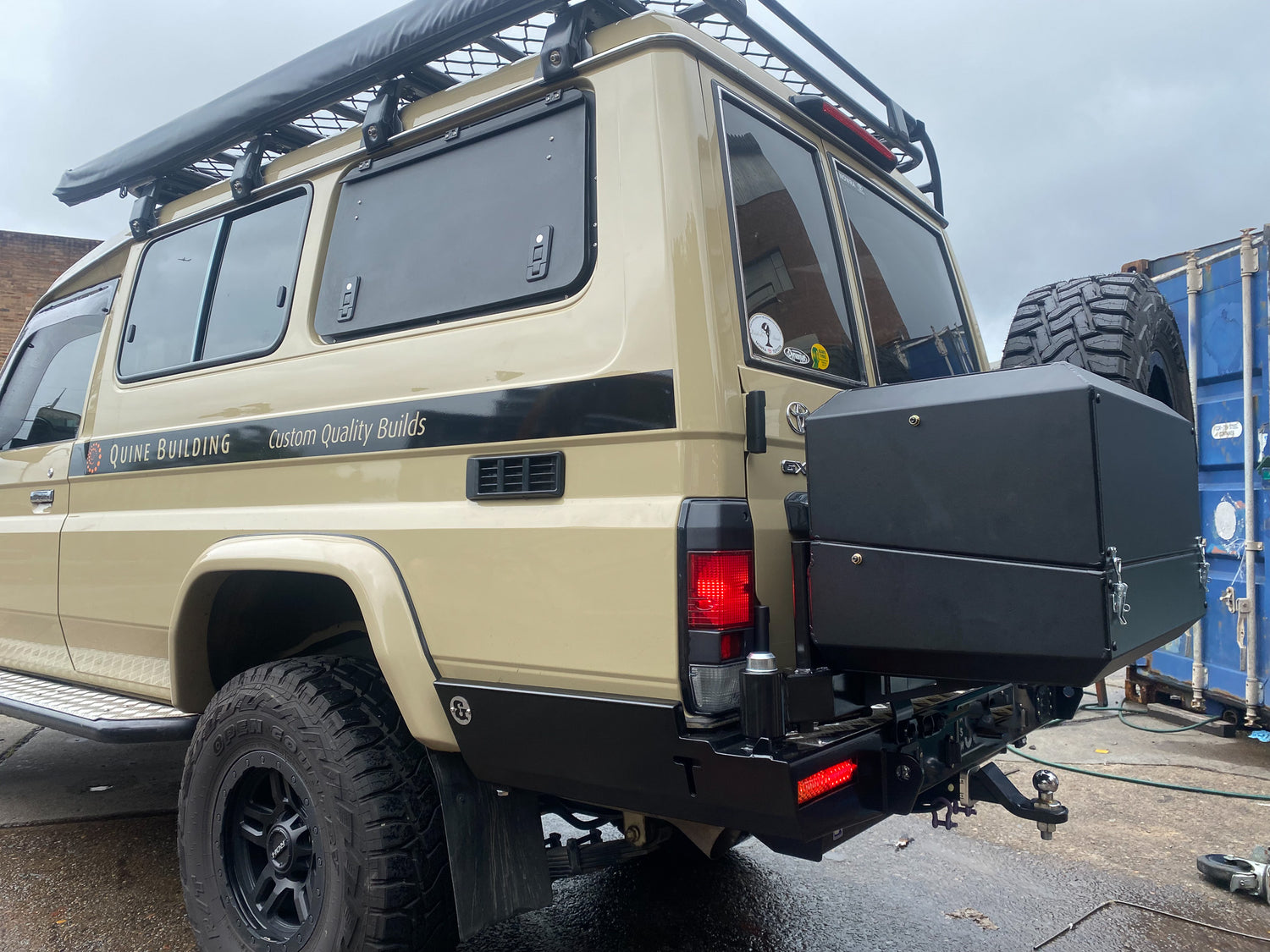 Features Include:
– Full rear quarter panel protection with integrated Hi-lift jacking points
-truck style over center catches
-Led tail lights with spot beam reverse lights
-Integrated recovery points made from high tensile GR350 10mm mild steel
-Aluminium tread plate panel
-Gas struts on arms to prevent swing back.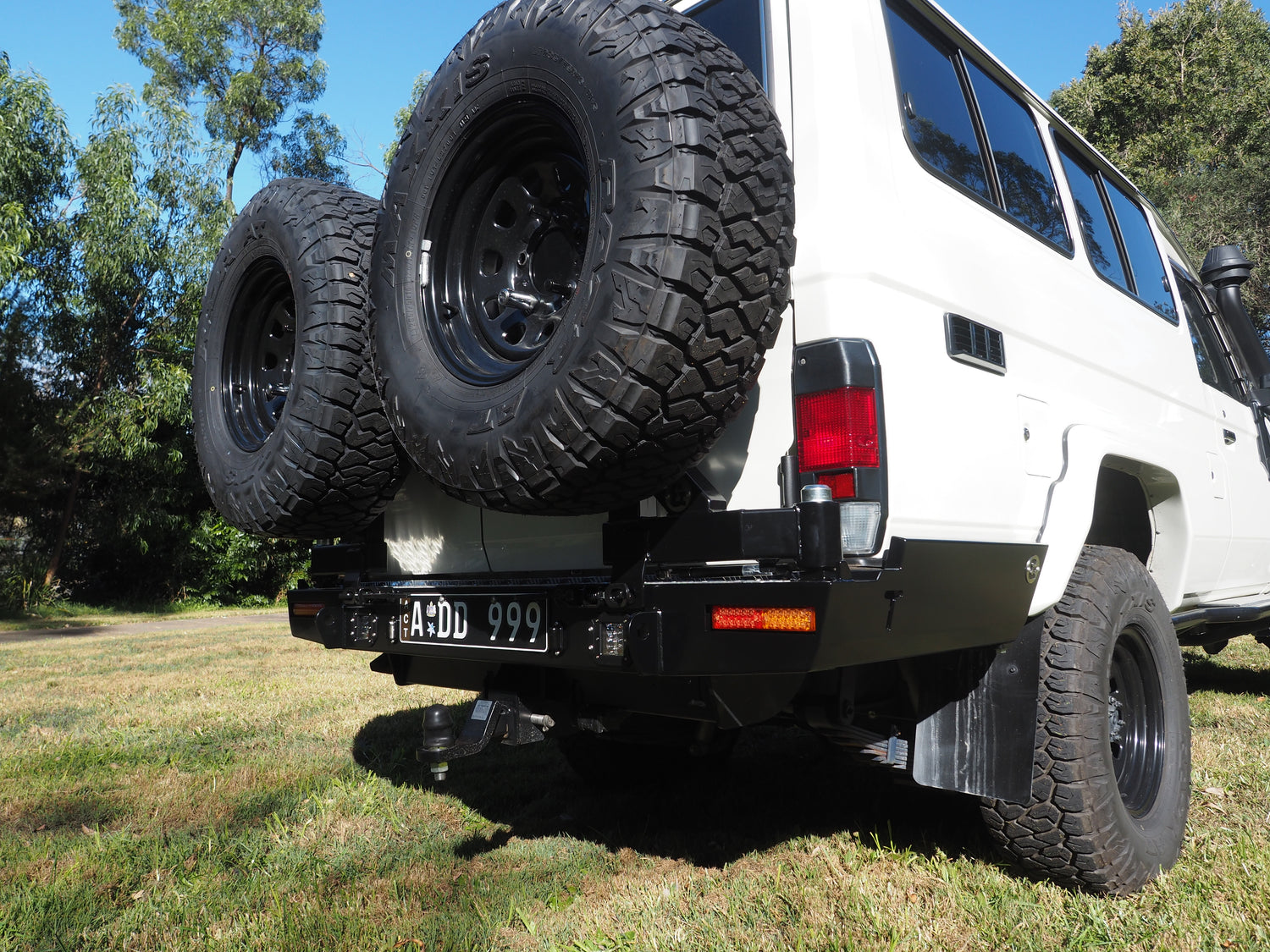 The Specs
The rear bar will fit with most popular tow bar packages including Toyota and Hayman Reese. Our rear bar is also one of the only wheel carriers on the market that allows fitment of two 35 inch tyres.
Weight: 50kg
Dimensions: 180 x 90 x 45mm
Fitting is available at Project Overlander. Please contact us below for a full quote.
Want to more about our range of Thorburns Products? Send us an enquiry!